Plough Book Sales
Miscellaneous Items For Sale
---
Home Page | Contents Page (Catalogue) | What's New | Information Pages | Links | Search Entire Site | Order Form
---
Machinery and Equipment For Sale
---
Roots Blower - Make: Aerzener Maschinenfrabrik; Type: 13-8; Power: 22-22kW; 2360 rpm; 32kPa outlet pressure; 34 m3/min; with attenuators, acoustic hood, on a frame almost ready to run only needs an electric motor to put into use $2500 ono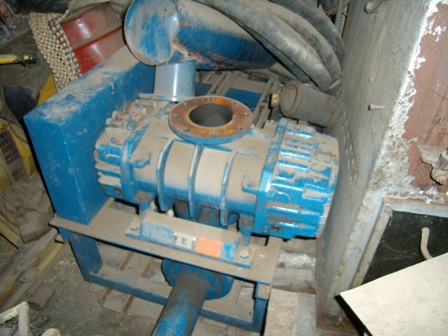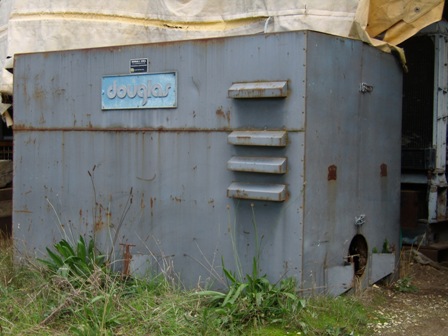 35 foot Frieghter Semi Trailer - bogie axles, strap type chassis, checker plate floor, 2 speed wind down legs, Registered $1500 + GST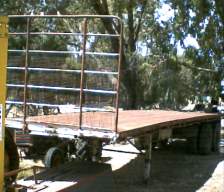 40 foot Semi Trailer - bogie axles, checker plate floor, full chassis $4000 + GST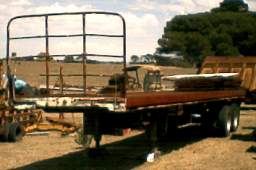 Contact: Greg, phone: 03 52661262, Mobile: 0439 661415
---
Cummins HBI diesel engine and Letourneau Tournapull Radiator FOR SALE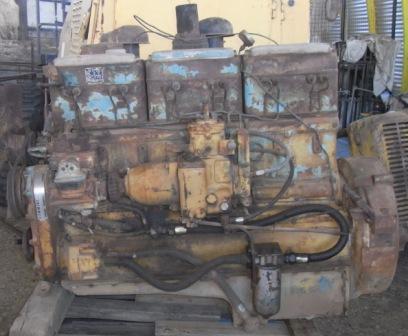 Cummins HBI diesel engine, about 180 horsepower, origininal fitted to an old Euclid, then transplanted into a Tournapull scraper, it has been recently rebuilt before being removed from the scraper. The starter motor does not work, and will need some attention. Can seperate, please enquire.
Radiator

Please feel free to make an offer
Contact: Stephen, phone: 03 52661262

---
Conveyor belt head and tail drums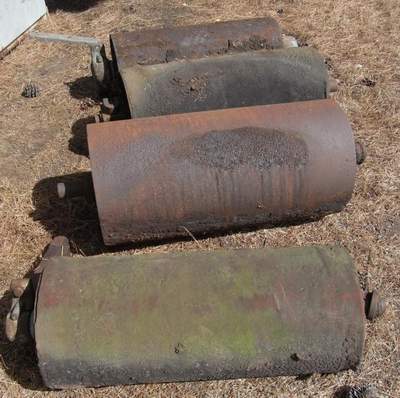 Several have been rubber coated, but the coating is starting to peel off.
Dimensions of each drum:
Some of the drums are a little rusty but they are still appear to be sound.
Please feel free to make an offer
Contact: Stephen, phone: 03 52661262

---
Pressure Gauges
Electrical Components - bulk sales only
Contact: Stephen, phone: 03 52661262
---
Parts Wanted
IHC AWD6 generator
Oliver DDH PTO drive shaft and Britstand logging winch mounting arms and associated parts
Contact: Stephen, phone: 03 52661262
---
Home Page | Contents Page (Catalogue) | What's New | Information Pages | Links | Search Entire Site | Order Form
---
Plough Book Sales, P.O. Box 14, Belmont, Vic. 3216, Australia
Phone: 03 52661262 (International +61 3 52661262)
FAX: 03 52662180 (International +61 3 52662180)
E-mail: stephen@ploughbooksales.com.au


© 2001-2008, Plough Book Sales